SKYLINE EcoBoost All-In-ONE are an innovative range of plug & play Residential Energy Storage Systems. Designed to work with your solar panel PV system to store your surplus energy until you need it. SKYLINE is a modular battery system which delivers innovative battery storage using an integrated inverter and control system all in one. The SKYLINE Residential Energy Storage System provides unparalleled battery performance.Plug & Play Battery Storage
All-In-ONE Plug & Play technology creates a powerful integrated energy system optimised to customers needs. With battery modules providing from 5kWh to 25kWh battery storage. Plug & Play design means it is simple to configure and install.
The SKYLINE energy systems are not just a battery, but a smart battery which manages your energy use optimising your solar PV generated energy usage to reduce your utility bills.

SKYLINE Control
SKYLINE puts you in control of your energy usage, reducing your relaince upon national grid energy. SKYLINE's advanced intelligent software SOLARMAN Energy Management System (EMS) enables users to see and manage their energy consumption. That helps reduce your home's demand from the grid, reducing your utility bills, saving you money.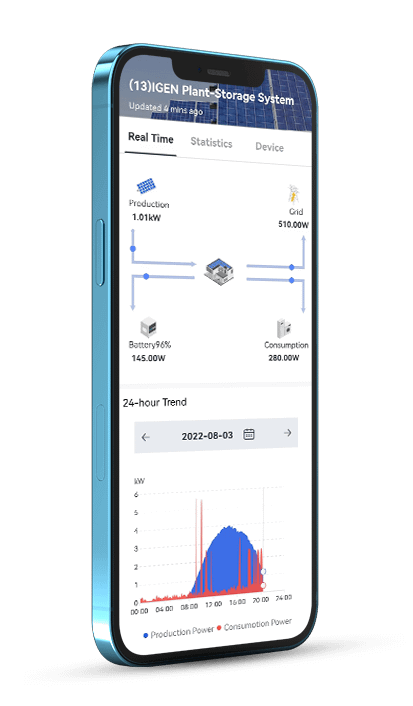 SKYLINE Optimisation
SKYLINE's smart optimisers efficiently manage your energy consumption and optimises the cheapest time to recharge your battery from the grid. Smart grid power consumption lowers your home solar power usage, reducing your dependence upon the national grid. Using SOLERMAN Energy Management System (EMS) your SMART battery helps you manage your electric consumption. The SOLERMAN software provides powerful real-time information and graphics.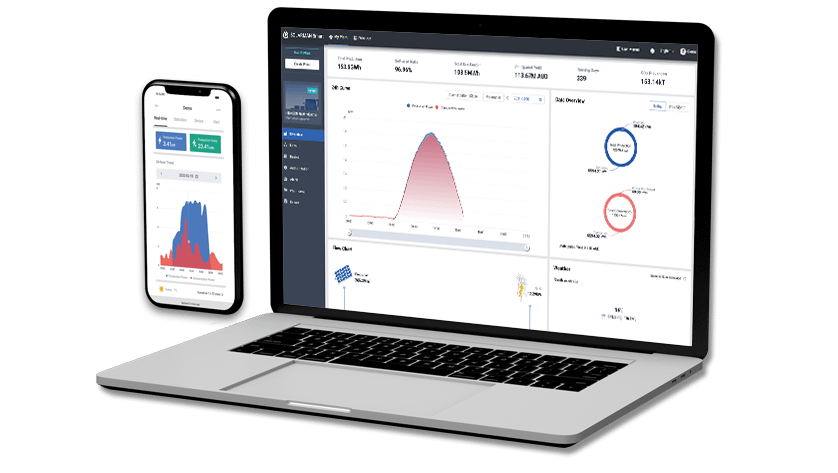 Residential Energy Storage Systems
SKYLINE is not just a standalone battery, but an integrated SMART battery solution. Providing homeowners which advanced software to manage their energy storage compared to their particular needs. The integrated plug & play technology provides a complete solution for home owners wanting to get more out of their renewable energy.
Absolute Solar
Absolute Solar as the UK distributor of SKYLINE residential energy battery storage systems . Our unique partnership with SKYLINE, means we can supply you with this solution direct from the manufacturer. If you would like to know more about SKYLINE innovative plug & play battery solution for your home, then contact us using the contact form below.
Absolute solar Distributor
If you are a solar panel installer looking for an innovative battery storage system then click this link to learn more about Absolute Solar and its distribution of SKYLINE in the UK.