Solar Panel PV & Solar Battery Installers
Award Winning Solar Panel PV Installers for homes across the East Midlands
Renewable Technology Experts
Solar Panel Solutions by Absolute Solar
Absolute Solar is an award-winning solar panel systems and energy solution service based in Leicester and providing services across East Midlands. We install tried and tested domestic renewable technology solutions which generate and store electricity.
From solar panel installation to advanced solar and battery storage solutions, Absolute Solar provides advanced renewable technology for home owners, reducing your bills, cutting your carbon footprint and saving the planet. Our solar panel systems and energy solutions provide cost effective solar power for your home, reducing your dependence upon high cost utility energy suppliers.battery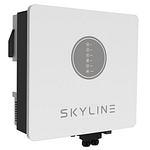 Absolute Solar provides solar panel battery storage to save your solar panel pv energy for evening use. This extends homeowner off-grid capability, with energy management putting owners in charge of their energy use.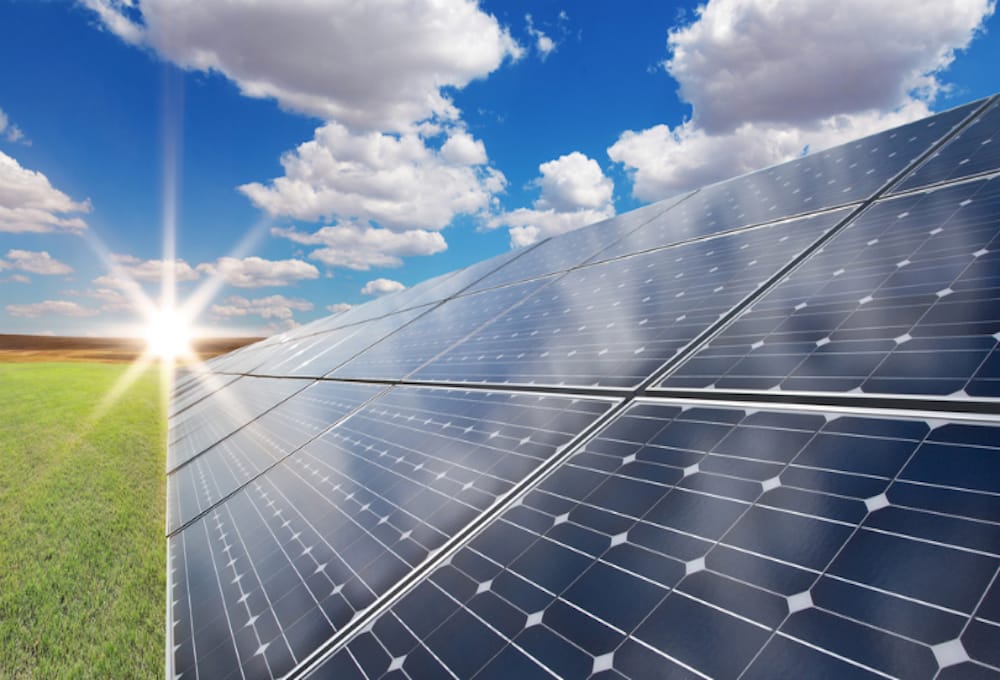 Absolute Solar has been installing solar panel systems for over 15 years working with the leading solar panel PV brands to install high performing solar panel systems saving homeowners money on their utility bills.
Absolute Solar installs cutting edge renewable technology such as GivEnergy inverters which puts you in control of your complete renewable energy management through solar and battery storage solutions.
Find out more about types of Solar panels from Absolute Solar
Absolute Solar works with leading solar panel brands to provide the highest performance solar panel systems for home owners.

Our energy solutions provide cost effective solar power for your home, reducing your dependence upon high cost utility energy suppliers. The solar panel systems we install can produce three times the electricity per panel of budget systems.

Solar panel arrays provide cost effective green energy solutions to power your home and lifestyle. A solar panel array can power your home and recharge your Electric Vehicle. Add an Absolute Solar smart battery to your solar panel array and you can take your home off grid for most of the year.

Going green is more important than ever. Reducing your costs and your carbon footprint is now really achievable and affordable, with the technologies which Absolute Solar can install in your home.

From upgrading your insulation to highest standards through to installing or retrofitting renewable technologies through to innovative smart home technology, Absolute Solar can cut your carbon and lower your home energy costs.

Get in touch today for more infromation about our solar panel services and what Absolute Solar can do for you.
Solar Panel PV Technologies
Absolute Solar works with our customers to design and install the right Solar Panel solutions to meet your precise needs, from reducing your utility costs to reducing your carbon footprint we have the right solutions to meet your home energy needs. 
Absolute Solar works with leading house builders throughout the Midlands to design and install affordable renewable technology solutions which provide modern, low carbon footprint homes. We are approved and regulated by all relevant trade bodies (See accreditations) to ensure we deliver the highest standards of work across our programmes for example:-
Absolute Solar are accredited by MCS NAPIT, the accredited scheme for solar panel installation
Absolute Solar are approved installers of Cavity Wall Insulation and Solid Wall Insulation systems and are SWIGA approved.
Absolute Solar totally Customer focused
Working with our Customers
Absolute Solar is family company that values its customers and has worked with domestic customers for over 15 years.
Our goal is to design and install the right solar panel PV and battery storage or energy reduction solution to your needs. 
We specialise in domestic energy reduction across a variety of technologies, from insulation and energy saving through to renewable energy development.   We design renewable energy solutions for customers from solar panels and renewable energy management systems through integrated battery systems. 
Absolute Solar designs solar panel PV technologies which generate renewably generated electricity which can be immediately used or stored in domestic batteries until needed later.  Solar panels can also generate electricity to be used to charge your electric car's battery, reducing your car running costs. 
If you want to save money, become more self-sufficient or reduce your carbon footprint then get in touch with us to learn more.
 Testimonials: 
"The team at Absolute Solar were there at every step to guide me 
from owning my battery solar panels to receiving my first cheque from
 my energy supplier. They came highly recommended from a friend of
 mine and I could see why. I have no hesitation in recommending
 Absolute Solar. "Mr Parmar - Leicester
"We've had the system in a year and can already see the saving from
 our old electricity bills. The after-sales service has also been
 excellent and any enquiries we've made have always been dealt with
 very courteously. I've been recommending you to everyone." Mr Jones - Birmingham
"My sincerest thanks to all your team, and especially the engineers
 who did such an immaculate job with the installation. It works
 superbly and what's more, I think the panels look great too!"Mr Moore – Leicester
Active Solar Panel Systems Fitted
Grid Neutrality in Energy Demand for your home.
Delivering a real Return on Investment with solar panels by Absolute Solar.
As renewable technology gains ground, so its cost to install systems has fallen significantly. Over the last 10 years the actual cost to install new renewable technology has fallen by over 70%. This means that the return on investment (ROI) you make from your solar panels is greater. You can also benefit from Smart Energy Guarantee payments from you spare solar power energy
New technology is now cheaper and more reliable than ever before.  At the same time energy costs are higher that before, and set to increase as we move away from a carbon based energy system, to a low carbon renewable energy one, so there has never been a better time to invest in renewable technologies from Absolute Solar.
Absolute Solar solar panel Enquiry Form
We can help you lower your Utility bills
We can help you go green
We can help you cut your carbon footprint
Absolute Solar





Dents Road,





Nottingham Road Industrial Estate,





Ashby De La Zouch,





Leicestershire LE65 1JS