Absolute Solar is Gas Safe Registered. As company which since 1991 worked to improve home owners homes through range of improvements including:-
Cavity Wall Insulation
Loft Insulation
External Wall Cladding
Internal Wall Cladding
Solar Panel PV Systems
We are delighted to add boiler upgrades to our service offering. Upgrading your boiler saves home owners significant amounts of money by installing a modern boiler system. We deliver a complete offering to people looking to improve their homes by upgrading and installing energy efficient modern boiler systems.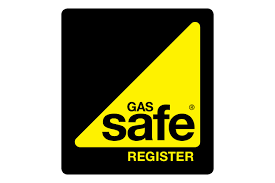 Gas Safe is a Government approved not for profit body. Which works with its members through continual improvement and best practice sharing to deliver excellent customer service and protection for homeowners.
A gas engineer can only be aligned to a registered business and be issued with a license to undertake gas work on behalf of a registered business if they hold a valid and current qualification. This evidence of competence relates only to matters of gas safety and is obtained by every engineer through a recognised route of training and assessment.
Gas Safe Register is the only official gas registration body of gas businesses and engineers in the United Kingdom. By law all gas businesses must be on the Gas Safe Register. Absolute Solar's Gas Safe Register number is 936950 and we are registered to deliver the following services for domestic customers for natural gas and LPG.
Services Building Regulations using Natural Gas and LPG
Extension to Existing Heating System
Flue Liners
Heating Controls Separate to Heating Appliances
Heating System
Hot Water System with Vented Hot Water Storage
Hot Water System without Storage
Non-masonry Flue
Waste Water Heat Recovery Device
We also undertake several other services under the Gas Safe Register including –
Combustable Performance Analysis,
Central Heating DOM NG,
Pipework DOM NG,
Meters DOM NG,
Water Heaters DOM NG,
Unvented Hot Water Cylinders G3 (Build Regs) and vented cylinders.
Absolute Solar Gas Safe Registered
Absolute Solar is a family owned and run solar panel PV installer. Originally established in 1991 to fit insulation (cavity wall and loft) for local builders it has grown to reflect demand for solar PV systems. Absolute Solar installs thousands of insulation measures each year into new homes and in upgrading existing home owners properties. Renamed in 2009 as Absolute Solar we have so far installed over 9000 solar panel PV systems throughout the Midlands. With 40 employees the company is based in Ashby De La Zouch, Leicestershire we cover the Midlands, primarily from Peterborough to Birmingham, from Sheffield to Oxford. 
For Absolute Solar Gas Safe Registration demonstrates the company's values and culture in providing a total solution for our customers. We support people make the transition to a low (zero) carbon future with their homes while lowering their energy costs. If you would like to know more about Absolute Solar and its Gas Safe Register approval, click this link to contact us today.
Get your quote for solar panel PV systems click contact Absolute Solar here
Gas Safe Register click here to Absolute Solar accreditation page.